Meet Mary
I knew from the time I was a little girl that I wanted to become a lawyer. After my family suffered injustice in our own home and grappled with the tragic experience, I felt a passion for guiding others through some of the most traumatic moments of their lives. In 2012, I started my own firm, Guidance to Justice, PLLC, in Bothell, WA with that exact mission in mind. Since February of 2022, I have delivered justice as a Judge Pro Tem in over 1,700 cases. Now, I am excited to bring that same commitment to my role as your next Judge on the Snohomish County Superior Court for Position 17.
I believe in bringing the people's voice to the Snohomish County Superior Court bench, because everyone deserves an experienced, balanced, dedicated judge who is from the community, and for its people. In my practice, I have been committed to preventing injustices from happening to those who find themselves in danger of losing their homes, especially due to predatory banking practices. My firm's motto is "Know your rights, understand your rights, and invoke your rights," and I work with each client individually to give them a "voice" in the process, so they can reach their goals. My practice is focused on personal injury, real estate, loan modification, mediation under the Foreclosure Fairness Act, debt negotiation, and civil rights. I believe that these same principles apply to our courts. Every individual who comes into my courtroom can expect to receive fair, balanced justice in their case. I will ensure that attorneys, respondents, defendants, witnesses, and other courtroom participants are aware of their rights, the rights of each party in the case, and have the opportunity for their arguments to be heard and for the law to be applied evenly and appropriately.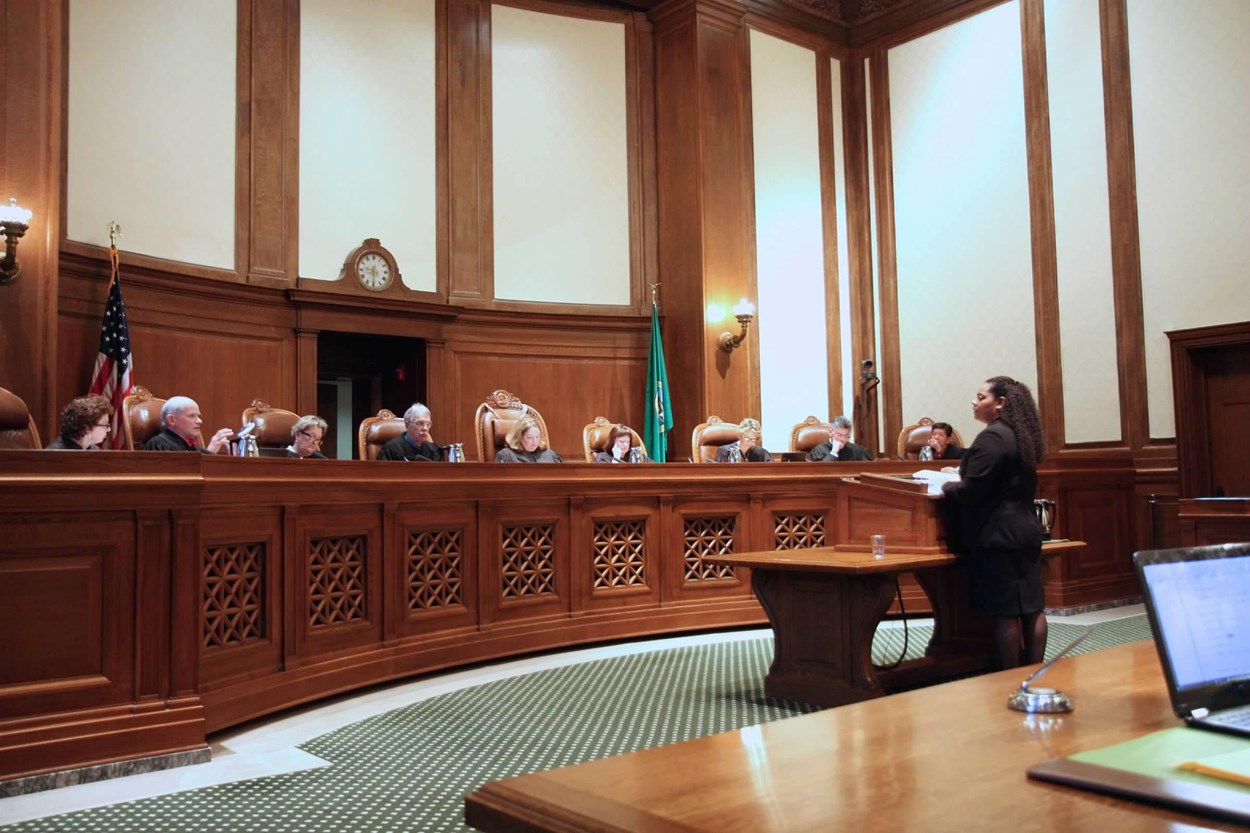 I graduated from Seattle University School of Law in 2011, hold an undergraduate degree from Central Washington University, and attended Edmonds Community College. I am licensed to practice in Washington State courts, the Western District of Washington, and the United States Supreme Court. I am a founding Board member of Northwest Consumer Law Center. I am a past member of National Association of Consumer Advocates and a past eagle member of the Washington State Association for Justice. I have had the honor of arguing before our State Supreme Court on 2 occasions. One of those occasions was a direct review by the Supreme, when I was just 2 years out of law school, and the court ruled unanimously in my client's favor in a 9-0 opinion. Though many thought that this case would not transpire and result favorably for my client, I ardently advocated for what I knew to be right, and I will bring that same passion and enthusiasm to my work on the bench.
Prior to becoming a lawyer, I worked in the real estate industry for over 15 years in various roles including a mortgage broker, realtor, mortgage underwriter, and loan officer. My extensive knowledge in the real estate industry has helped me to transition easily into starting and building a real estate law practice.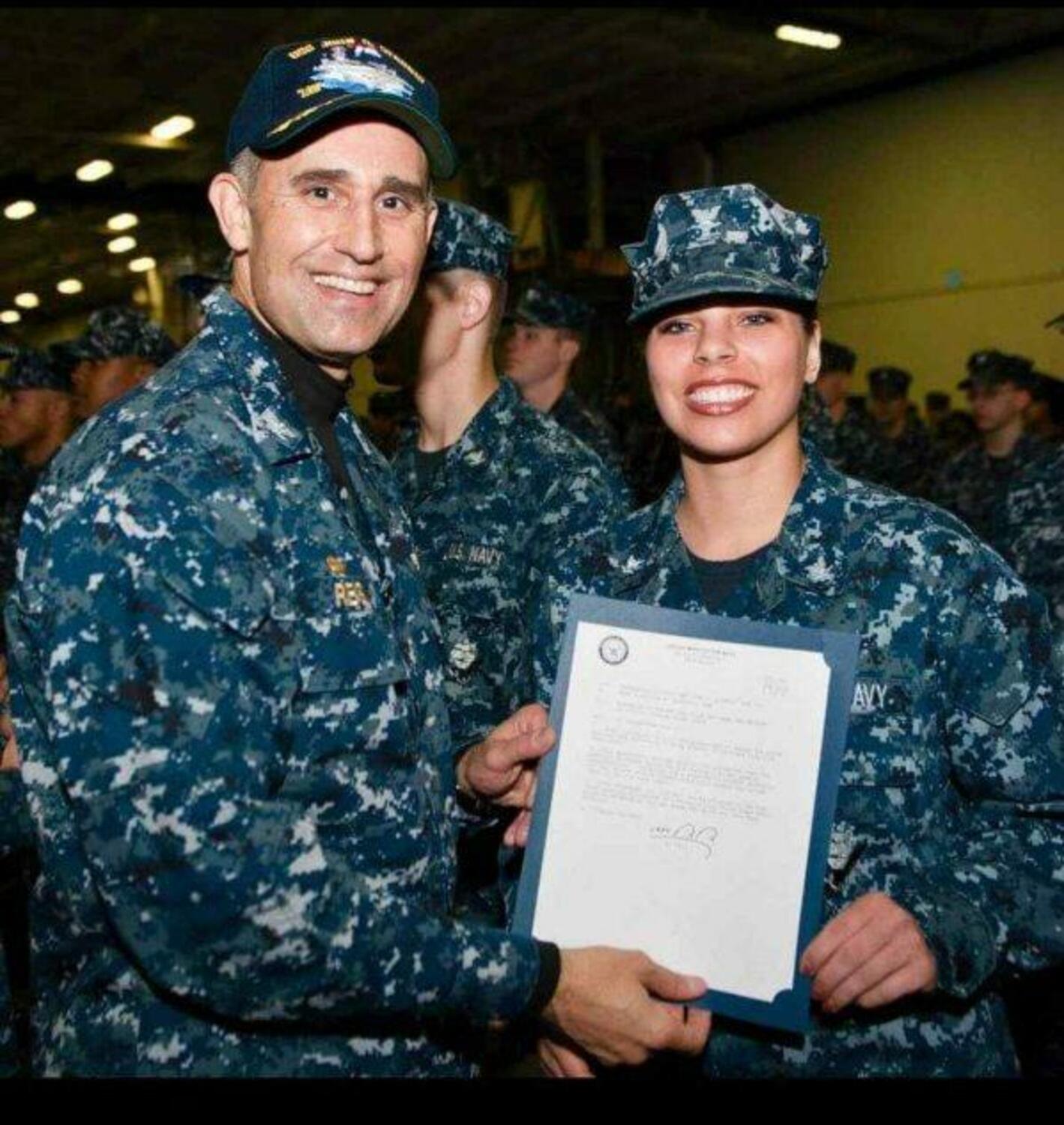 My husband and I have been married for 28 years, and together we have raised a wonderful daughter, who is a United States Navy veteran. Besides spending quality time with my family, I enjoy hiking, cycling, and step aerobics. I have volunteered with the Housing Justice Project, a local non-profit homeless prevention organization, and currently volunteer with the Snohomish County Legal Clinic in their Family Law Clinic, previously in their Landlord-Tenant Clinic. At both organizations, I am able to provide pro bono information, advice, and legal representation to ensure individuals have meaningful access to justice regardless of any financial barriers they may have.
Mary has been recognized by the following organizations for outstanding performance in the legal profession: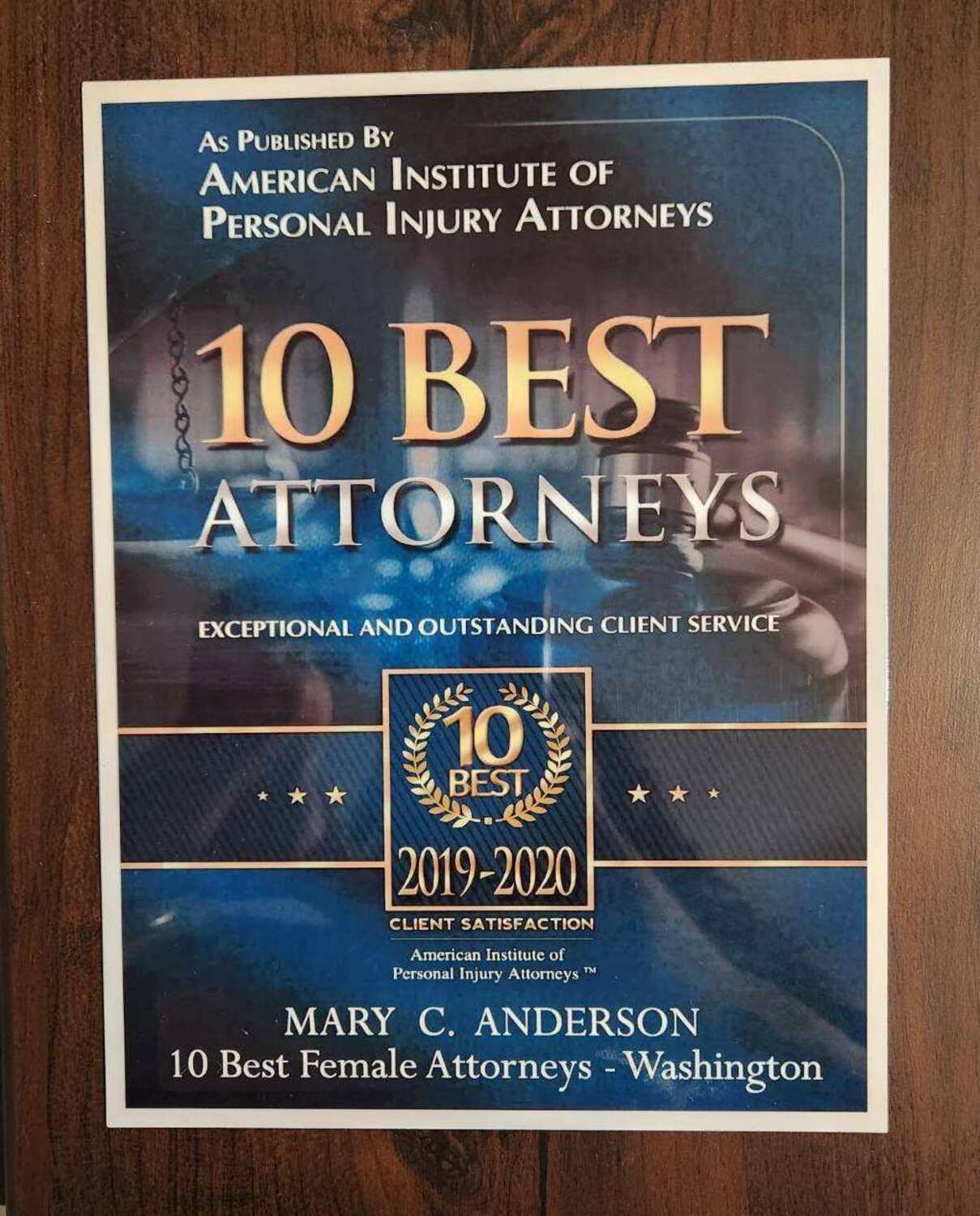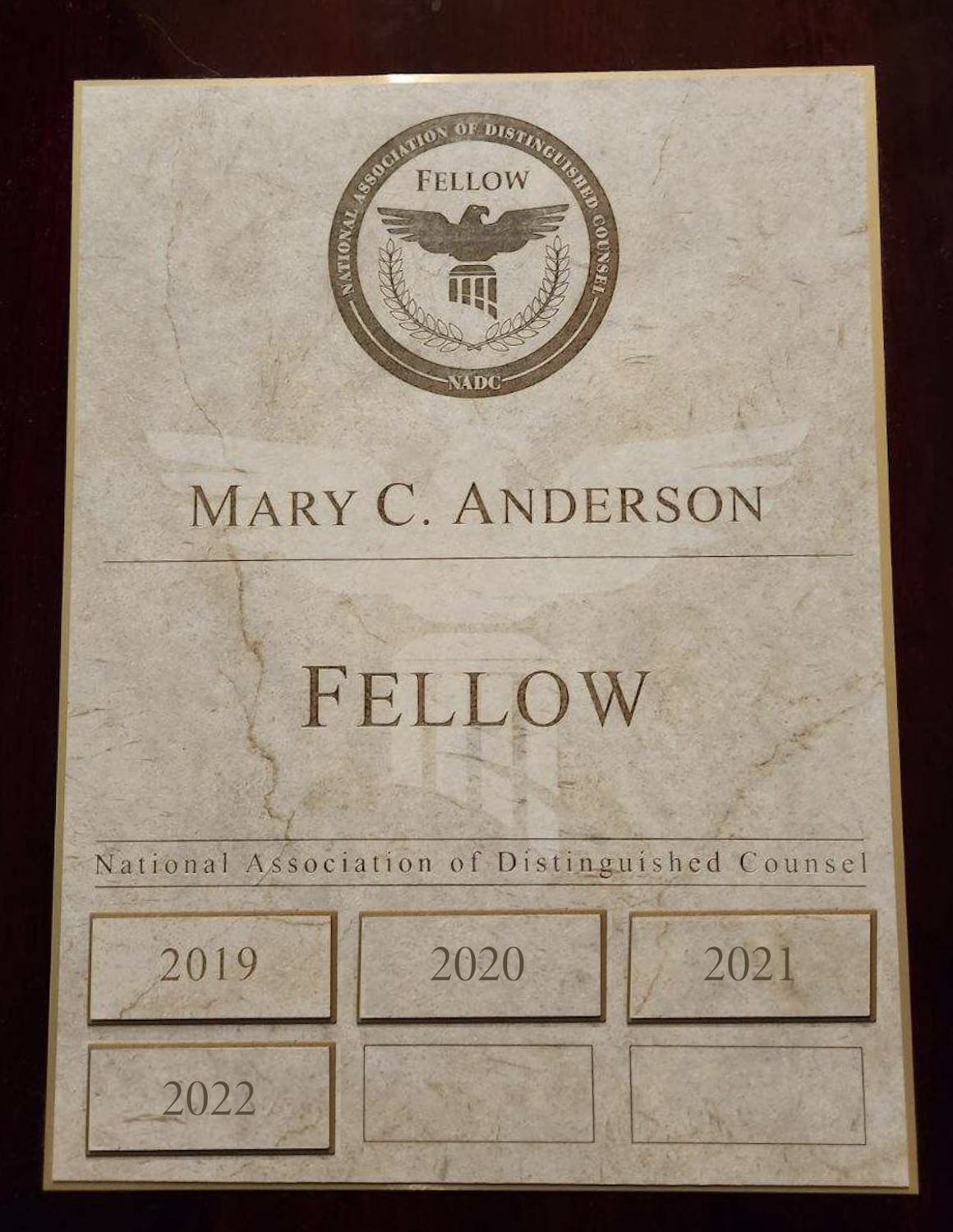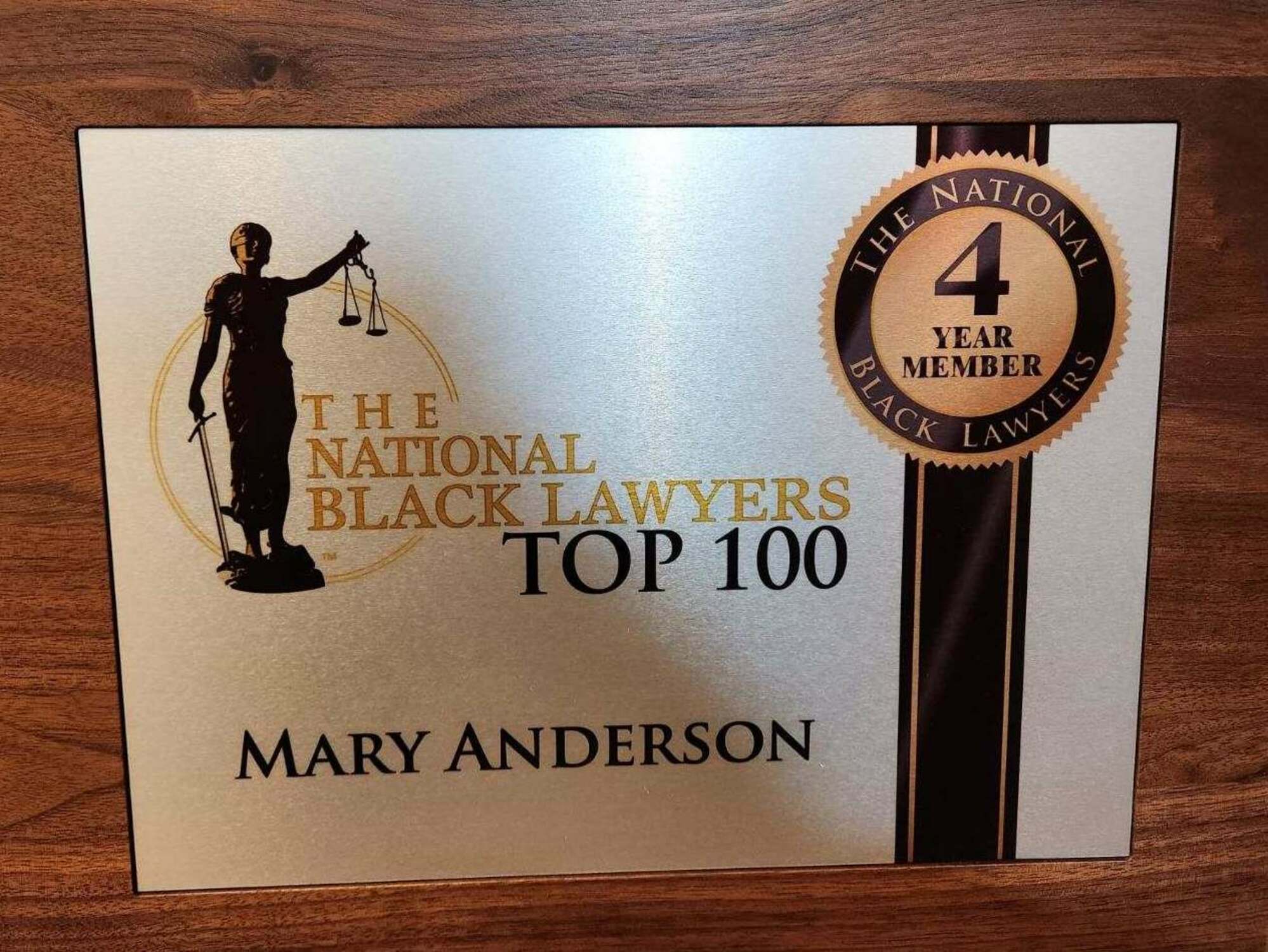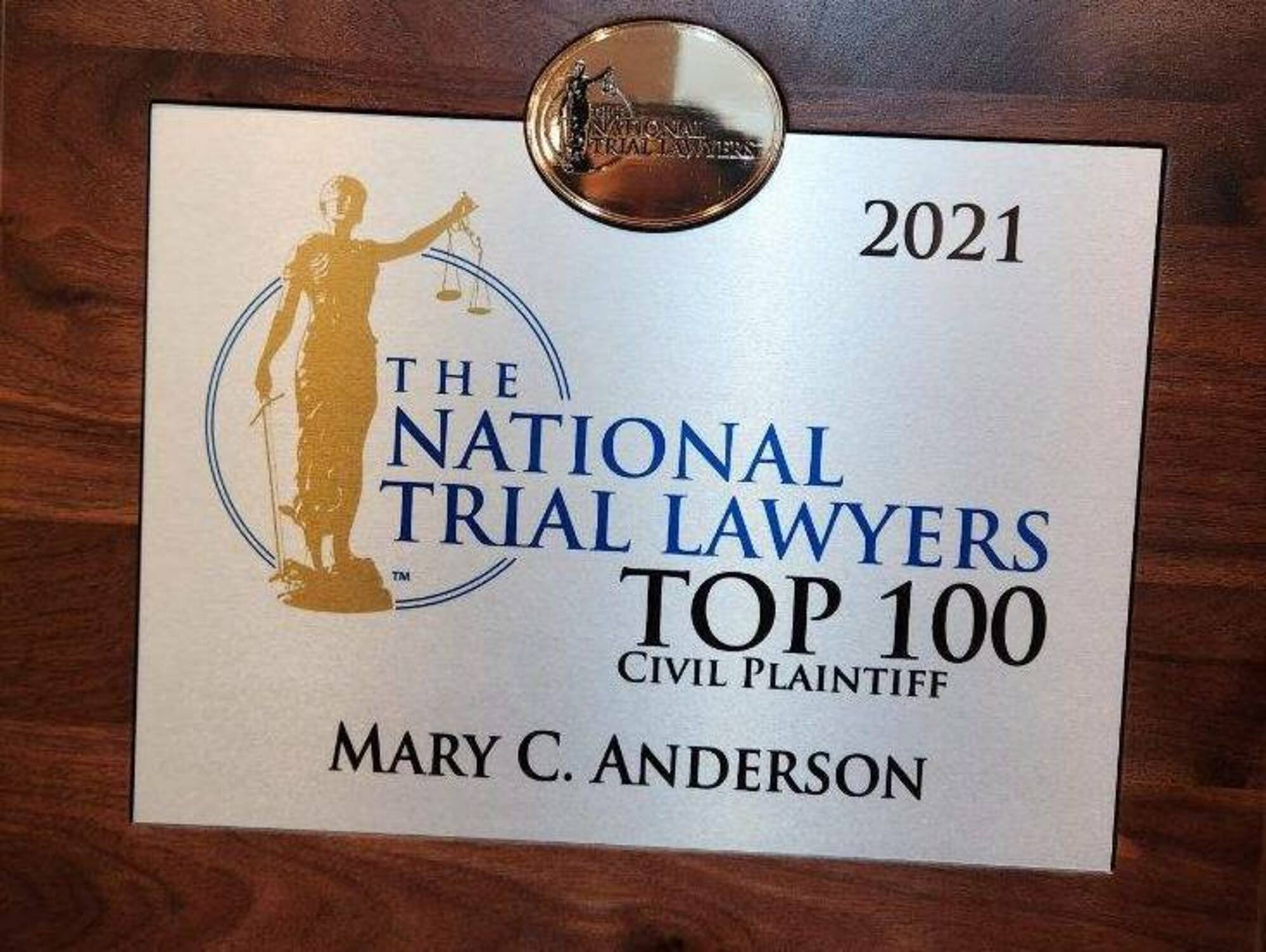 ABOTA (American Board of Trial Advocates - Seattle Chapter)
American Institute of Personal Injury Attorneys
American's Best Advocates
America's Best Top Female Attorney
Attorney and Practice Magazine's 10 Best Female Personal Injury Attorneys - Washington
Best of the Best Top 10 Personal Injury Attorney
Elite Lawyer
Martindale-Hubbell's 10th Anniversary - Proudly Serving the Community Since 2011
Martindale-Hubbell's 5th Anniversary - Proudly Serving the Community Since 2011
National Academy of Personal Injury Attorneys, Inc.
National Association of Distinguished Counsel at the Nation's Top One Percent
National Black Trial Lawyers Top 100
National Trial Lawyers Top 100
Premier Lawyers of America
Seattle Met Magazine's Top Women Attorneys In Washington
Seattle Met Magazine's Top Rising Young Attorneys In Washington
Super Lawyers
TopRatedLocals